Blog
Blog entry

Happy World Freerice Week!

Today might be the best Monday you've had in a long time. Why? It's the first day of our first (ever) official World Freerice Week that will take place at the beginning of February every year.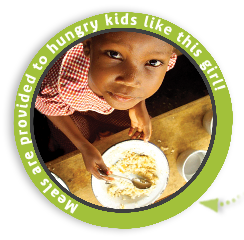 This year's theme – "6 Degrees of Freerice" – is a simple idea that is going to make a huge impact in the fight against hunger! Here's how it works: you create a group and recruit six friends, they in turn recruit another six friends. Before you know it, our online movement to fight hunger will exponentially explode! It's incredible to think of the potential we have to let the billions online learn about Freerice through our social networks.
We started the week with a bang - over 3,000 people pledged to take part and hundreds of groups are already registered for the week. You can take part by either creating your own group or you can join one of these groups to amplify your impact. And don't forget – during the week, you have the chance to win some great prizes.
New Subjects: As part of the week's festivities, we will also be announcing some exciting new subjects during this week - one of them has been requested more than 200 times on the Freerice feedback forum! It's our way of saying thank you for making the commitment to join the fight against hunger. Stay tuned and keep up to date by checking Freerice.com/Freerice6 for the latest news.
How to take part
Register on Freerice.com (if you haven't already).
Log in to Freerice, and create a group. To qualify for the prizes, your group must be created between February 6 - 11 and needs to have at least 6 members.

IMPORTANT:

Make sure you include the prefix "Freerice6" in your group name (e.g. "Freerice6 Group Name") so we know you're taking part in the challenge.
Share your the link to your group with your friends and family via Facebook, Email and Twitter, and invite them to join and play!
Use our World Freerice Week Calendar and Resource Box to help you recruit your 6 players (of course, you can recruit more than six if you wish. The more people you invite, the more rice we raise, and of course the more likely you are to win a prize!)
Remember to ask your 6 people to recruit another 6 players.
Have fun, learn, and raise as much rice as you can by midnight (CET) February 11!
We wish you all a very happy week of "riceing up" against hunger!
my daughter & i love this site! we've created a little friendly mother / daughter competition. good luck my luv! go free rice.com u r the best!
@jjmurph82 For the competition this week, only groups created between February 6 and 11, will qualify. We have VERY large groups on Freerice and they would win otherwise, hands downs!
What if you already had a group made before this week and have people join and play this week?
This is really cool. I just created a group. It is called Freerice6 Hunger Fighters. Please join it. And don't forget to recruit more people.
Good job freerice! I see you are raising more rice than usual lately. I hope this continues.
Recent FAQs
Yes, this site is still working. Each time you...

Only the totals viewed on your registered...

Freerice is based at the United Nations World...

Freerice is used by a wide range of people...
World Food Programme
The world's largest humanitarian agency fighting hunger worldwide

Freerice is owned by and supports the World Food Programme (WFP).

Visit WFP's website
WFP is funded entirely through voluntary donations.